Life has two forms of experience – physical and metaphysical. The physical experience happens through your body and is the five senses of perception: taste, touch, smell, sound, and sight. The metaphysical happens through your mind and is the sixth sense of perception: emotions, feeling, and imagination.

I believe that imagination trumps all the other modalities of experience in terms of its magnitude and importance in determining our experience of reality. Imagination is the capacity to taste, touch, smell, hear, and see things that are not physically present. Imagination is also the capacity to experience things that are physically present in different ways. At a certain point, the question becomes, where is the line between what we physically experience and what is a matter of our minds?

What many see as life's great mystery is the paradox of experience being both within us and without us. Like a wet bar of soap, reality is always escaping our grasp and evading definition. There is beauty and pain in this truth. The beauty is that we hold the key to our experience but the pain is we lack control of ourselves – therefore, putting the key in the lock is immensely challenging. We hurt and harm ourselves and everything around us in the pursuit of fulfillment. Every human wants the same fundamental thing – just in different ways, by different means.

---


I found it helpful to imagine my life within a hierarchy of experience. There's me, Ethan

– my individual ego and identity – which fits within the

human

experience. The

human

experience is a part of the broader spectrum of

life

. Finally,

life

is part of the

Universe

, which contains everything that exists, alive or not.

I used this to help me identify my purpose and actions to fulfill it at these tiers/levels of experience. I was surprised at just how difficult it was to parse out different actions from one tier to the next. Despite my ability to distinguish the tiers/levels, there is enormous overlap. You could easily argue that certain actions should be moved under a different tier. And in fact, the separation is contrived.

Regardless, here is what I came up with.
​

EthanThe purpose of my life as an individual is to be myself.

Engage and participate
Treat myself with the utmost love & respect
Say and do what I want, despite fear of judgment & ridicule
Adopt the attitude of "I'm here and I'm proud of it"
Have personal integrity — act in accordance with what I know is true; own myself
Spend my time/attention/energy on what is most important and what brings me joy

HumanThe purpose of my life as a human is to evolve

.

Adapt to change
Continue to learn new skills
Experience as much as I can
Treat people with the utmost love & respect
Constantly move towards greater love & connection
Ask questions, then answer those questions, only to discover more questions
Think & behave in a manner that is most beneficial for my personal development and the development of the species
Do everything in my power to create a positive impact on the world — leave the people and places I touch better off then how they were when I found them

LifeThe purpose of my life as a 'thing that is alive' is simply to be alive.

Tackle life head-on
Experience things fully
Go outside my comfort-zone
Do things that make me feel alive
Be "all-in" rather than being "wishy-washy"

UniverseThe purpose of my life in the context of the Universe is _______ ...

every single moment of my life is a canvas/blank slate. My life has no inherent or objective meaning, only the meaning I give it.
Powered by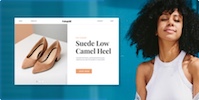 Create your own unique website with customizable templates.