Life has two forms of experience – physical and metaphysical. The physical experience happens through your body and is the five senses of perception: taste, touch, smell, sound, and sight. The metaphysical happens through your mind and is the sixth sense of perception: emotions, feeling, and imagination.

I believe that imagination trumps all the other modalities of experience in terms of its magnitude and importance in determining our experience of reality. Imagination is the capacity to taste, touch, smell, hear, and see things that are not physically present. Imagination is also the capacity to experience things that are physically present in different ways. At a certain point, the question becomes, where is the line between what we physically experience and what is a matter of our minds?

What many see as life's great mystery is the paradox of experience being both within us and without us. Like a wet bar of soap, reality is always escaping our grasp and evading definition. There is beauty and pain in this truth. The beauty is that we hold the key to our experience but the pain is we lack control of ourselves – therefore, putting the key in the lock is immensely challenging. We hurt and harm ourselves and everything around us in the pursuit of fulfillment. Every human wants the same fundamental thing – just in different ways, by different means.

---

Many of us try to avoid the pain that comes along with making big changes in our lives, like quitting an addiction, training for a marathon, dealing with relationship conflict.

I am going to present what I think are ten positive sides to pain so that maybe you'll become more accepting of it and even seek it out in some forms for your personal growth. Obviously, these are all generalizations. If pain is handled poorly, or if you are abused, or exposed to traumatic violence, that is

NOT

good.

Builds character: when you are forced to deal with challenges, generally, you will emerge stronger than you were before them.


Teaches you that you can do things you previously thought you couldn't: when you face a fear you thought you could never defeat, you realize you are actually 100% capable of doing things you thought were impossible.


You stop allowing others to take advantage of you: when you have constructively dealt with pain, you become wiser, more sure of yourself, and less susceptible to criticism.


Motivates you to seek more positive experiences: if you didn't go through pain, you wouldn't experience change, and everything would stay exactly the same. That may sound nice at first, but look a little closer...do you really want to be trapped in time?


Brings a head in the clouds back to reality: pain is often the force that grounds us and makes us aware of our unrealistic expectations.


Allows you to empathize with others going through pain: when you've gone through the same or similar experiences, you can help others cope and solve their problems in a healthy manner.


You have to fail in order to succeed: the key to success is failure. People progress in life by failing over and over again, until finally they reach their goal...and that actually makes the taste of the goal even that more sweet!


Without pain, pleasure would be less meaningful because of the contrast it provides: we wouldn't know what day was without night. We wouldn't know who we are without other people in our lives with whom we can relate. Contrast gives life color.


Teaches you to believe in yourself: when you go through painful experiences, you might ask, "why is this happening to me?" The reason is to make you stronger. The more hard times that you make it through, the more you can trust in your ability to make it through future challenges.


Teaches you not to make the same mistakes: when you have a terrible experience, you generally try to prevent it happening again. Pain can help us distinguish how we want to live our lives and how to operate in the world, and sometimes to avoid actual danger.
Powered by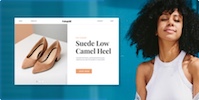 Create your own unique website with customizable templates.