I have come to really enjoy the process of taking care of myself. I found a rhythm by testing various forms of care and eventually creating a positive cycle of actions that never fail to lift me up. I also like myself more.

I know that I

am someone I can trust…sounds kinda funny, but it's absolutely true.

Exercise, healthy eating, sleep, and hygiene are basic self-care behaviors that we as a society take for granted. Here is my take on how being intentional with these things brings a tremendous sense of well being.

Exercise –

There's nothing like a great runner's high on a Saturday morning to prep my mind and body for a fun and productive weekend. Find your go-to workout, but be open to other options as well!

Healthy Eating –

I've

learned to love

cooking and deliberately choosing the food I eat. It is so satisfying to gather up a bunch of ingredients and slowly combine them together into a meal you make just for myself and/or loved ones. I am always working towards maximizing my fruit and veggie intake, while minimizing and cutting out anything and everything processed or with ingredients I don't know.

Sleep –

Last year, I started writing down my bed and wake times. I've since collected significant data and discovered my tendencies and peak hours. I now have an established sleep schedule that I try to stick to. We all know how much sleep affects our days, so why not make it a priority and take the time to figure out the best routine for our life?

Hygiene –

Never underestimate the power of

basic hygiene

. It's common knowledge that by keeping your body and living spaces clean, you will feel happier and more confident. So don't forget it! Cleaning feels like drudgery, but the payoff is so much greater than the temporary discomfort. Moreover, a disorganized workspace is a disorganized mind. That's a good thing if you're, say, brainstorming new ideas. It's bad long-term, however, because ideas are ultimately useless without action, for which organization is necessary.

Self-care is

little

choices throughout the day that ultimately culminate into a

big

sense of well being. When you don't take care of yourself, your body and mind start reaching for the closest relief – and that's never a good thing.

Imagine all your needs are met, you slept great last night, and you have a belly full of nutritious food…your body and mind are fully present here and now…you can reach beyond your needs to your dreams, and create a prosperous future ahead.

You've heard it all a million times and you already know what to do. So go do it! You'll thank me – and more importantly, yourself – later!

I absolutely love habits. Habits not only provide a groundwork for moving through life; they also enable us to get the basics done in order to place our energy and attention elsewhere. For example, because my commute to work is a deeply ingrained habit, I can use my mental energy to do other things while driving, like thinking about my to-do list for the day and what I will make for dinner that night (but NOT texting, however – never take your eyes of the road). It's important that I don't become too invested in thought, or I might become distracted from the extremely dangerous task that is driving a car. But nonetheless, I can certainly devote a significant potion of my mental capacity to making plans and listening to music or podcasts.

But you know what I love even more than habits? Rituals. No, I'm not talking about baptizing babies or praying to the heavens above (although I do pray). I'm talking about a different form of religiosity in which notions of "God" are completely irrelevant.

Rituals, by my definition, are habits one practices in a very conscious, deliberate manner, and does so without fail on a regular basis that they have pre-determined.

One ritual I currently practice is meditation when I get off work every day. Without fail, every day I drive over to the park and sit for 10 minutes. I experience the benefits of meditation AND the benefit of knowing exactly what I will do when I get off work each day.

For my mornings, I am currently working on stringing together a series of actions into a concrete ritual consisting of exercise, nutrition, and mental priming. The idea is that it begins the moment I wake up. I then follow the same footsteps to get ready for the day… I am rigid about it, because

the temporary strictness in the morning gives me long-term freedom and flexibility for the day ahead.

Rituals are just like habits, just a more intense version. The frameworks that rituals provide are all the more strong and enabling as the ones from our habits. Which is why

healthy habits and rituals are key to happy life.

You already have countless habits and rituals in your life. Which do you want to be more deliberate about, and which do you want to be "autopilot" to focus energy elsewhere?
Powered by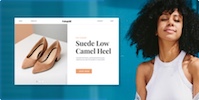 Create your own unique website with customizable templates.