Imagine perpetually falling down a black hole and never hitting a bottom. This is the emotional space you occupy by not making a choice – especially a major life choice, such as your home, partner, career, etc.

Many of us are endlessly falling down this pit of despair because we fear making the wrong choice. Maybe we made decisions in the past that led us to feel such great pain, that to choose again is unthinkable. Or, we are simply overwhelmed by the sheer number of options, paths, and varieties on the table that we are paralyzed.

This has been me before, on both accounts. But, I overcame the hell of being caught in limbo by taking action. It's not something you do once and then you are free. Our experience of freedom versus stuck-ness will always exist on a spectrum, except in brief moments.

Not making a choice is like drinking poison. Because of the insidious nature of suffering, indecision can creep into our consciousness without our even noticing. A massive failing of choice (real or perceived) can easily leak down into doubts over which cereal to buy at the grocery store and which entrée to order for dinner. At that point, life begins to feel like a gigantic question mark is constantly staring us in the face. Yikes! Pretty distracting and unnerving, indeed.



---

So what do we do to get out of this self-imposed prison?

Take action, to the best of your ability at this moment.
Observe the results, think honestly and critically about the results, and realign your direction accordingly.
Repeat.

Nothing will clarify both external and internal truth better than taking action. Action produces consequences and feedback that we can then integrate into our understanding of the world and ourselves.

"Action is the antidote to despair"

– Joan Baez

This is why fear is humanities worst enemy. Fear is holding ourselves back. Fear is being ignorant. Fear is choosing safety over the mere possibility failure. Fear leads to suffering. Fear is suffering.

As you can see, the prison of indecision is not a personal problem. It is a societal problem. The more you unchain yourself from indecision, the more humanity as a whole evolves and grows.

What choices are you putting off because of fear? What do you need to take action on now? What cannot wait any longer? Today is the day to take care of unmet needs, unresolved conflicts, and unmade decisions. You can do this.

With Love,

Ethan

Resisting change. No matter how desperately we try to evade the force of change, we will never succeed, because life and change are one-in-the-same. To be alive is to be changing. I once read of a metaphor that illustrates this point well: life is one giant ever-flowing stream of water. So long as we are alive, we will be in the river. The river has as both serene and rough patches. The rough spots can get to the point of rapids that thrash and hurl us around. When this happens, we usually freak out and cling to the banks of the river. The problem is that life is just a river. There is no place to climb to over the bank; just more river! So we hold on to the bank and end up staying stuck in the rough patch. Whereas if we had braved the coarse waters just a little bit longer, we would have ended up back in a calm spot again.

Attempting to control that which is outside of our control. This is part of human nature. It can be very difficult to distinguish at times what we are causing versus what is happening to us. We are especially bad at this when it comes to things like getting angry in traffic. You suffer when you fail to learn that you are responsible for where you are. You chose to get in the car and drive. Getting angry with others or getting annoyed with heavy traffic is wasted energy and a total distraction from what really matters: getting safely to your destination. But this applies to all things in life. Blaming is lazy and we use it because it's a socially acceptable outlet for our feelings. It would take more work to actually own our choices, so we blame people, society, and the world – hurting them in the process, no less.

Thinking that things "should" be a certain way. This one gets me into a lot of trouble because I have strong moral and ethical views. But the reality is all my ideas about good/bad and right/wrong are all ultimately perceptions. To see this truth, just look at nature. When a hurricane obliterates innocent people by tearing their homes apart and killing them, it is not because nature intended to hurt and kill. No – nature just is what it is. "There is no good or bad; thinking makes it so" – William Shakespeare

Thinking too much about the past or the future. Not giving adequate attention to right here, right now. Memories are information stored in our body and mind. But our subconscious mind creates the sensation that what happened is still happening, even though it is long gone. As a result, memories pull us away from what is much more real and important: right here, right now. This is not to devalue memories, by any means. They serve the vital function of helping us make informed choices, as well as serve as a source of inspiration from experiences and loved ones no longer with us. We obsess about the future because of all our hope and fear about what lie ahead. It with good intent, but leads to anxiety and distractedness, to the point of confusion about what is actually real.

Allowing pain, fear, anxiety, and other negative feelings to fester, rather than dealing with them. Too often, we ignore and push away the messages from our body and mind that are telling us when we have a fundamental need not being met. In our move to escape the problem, we end up making it even worse. Yes – it will hurt to put the healing ointment on the wound. But it will feel SO MUCH BETTER afterwards! Too often we lack the faith that is required to make the leap of putting healing lotion on our emotional wounds, because emotions are intangible unlike a cut on our knee.
Powered by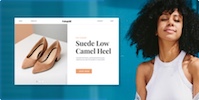 Create your own unique website with customizable templates.