Hello Friend,

I recently started the practice of saying a gratitude prayer before eating every night. You might imagine me pressing my hands together and conjuring images of God, but that's just not how I do it. My method requires no religious affiliation, or even a belief in God.

The purpose of my pre-dinner prayer is simply to appreciate the food I am about to put into my body.

That's it.

I'm going to share with you

exactly

what I do.

The prep – I first remove distractions and light a candle (totally optional).

I sit down at the table with my food and turn off any podcasts, music, or TV. Then, I light a tea candle. The only reason for the candle is the role this plays in habit formation. I took a page from Charles Duhigg's literal book, "The Power of Habit" and set up lighting the candle as a cue to solidify the habit. Each night, this begins my ritual of saying thanks.

The prayer – I reflect on three key points for a full feeling of gratitude.

1)

Thanks to the Universe for providing me with the various tools and ingredients in order to make this meal

I first acknowledge each of the ingredients that make up the meal, sometimes reflecting on where it came from and how it came into being. I will appreciate that so many things had to happen in order for this meal to happen – for example, the food had to be grown over a long period of time and transported many miles to the grocery store.

2)

Thank you to myself for taking the time, energy, and effort to make this meal

Next I give myself a "pat on the back" for being intentional with my food and taking the time to feed myself. Hopefully, it's the healthiest food I could get my hands on. I appreciate myself for nourishing my body and tending to my needs.

3)

Appreciation of the power and importance of this food

Finally, I experience a moment of awe and wonder at the power of food. It is very literally the fuel of my life. When I acknowledge the fact, the food tastes that much better. But more importantly, I feel so grateful to have it.

~

This powerful ritual really builds over time. It's now a natural part of my evenings. I recommend you find your own spin on this practice, because your best version of "saying grace" will almost certainly look different than mine. And if you do try it out, I'd love to hear your variants, or any other comments and feedback.

In great appreciation,

Ethan

So you want to be successful? Well then do as the successful do!

Wake up every morning with a mission in mind
Socialize, network, and collaborate with people every day
Stick to rituals/routines
Consistently learn new skills
Revise and update previously held beliefs based on new information
Adapt to new circumstances and changes with a positive attitude
Focus on possible solutions to the problem, rather than the problem itself
Create value for others; inspire others
Dream and visualize the best possible future
Exercise
Eat healthy
Take action
Laugh, have fun, and generally enjoy life
Express themselves freely; say what they think/feel
Lead first, follow second
Do what they are good at
Work hard
Sacrifice short term pleasures for long term pleasures

Many of these things seem obvious. But how often do you actually do them? What's one thing you can do today to become more successful?
~Ethan
------
Like this post? Please share on social media. Thank you!
Powered by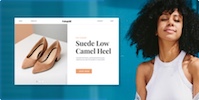 Create your own unique website with customizable templates.