I am using Leo Babauta's blog post as a template for mine today, so be sure to check out his.

The biggest things I learned:


Living with purpose minimizes depth of suffering, because pain for a reason is better than pain with no reason.




Creating new habits is easier when you share the experience with other people, rather than going at it alone.




Life gets increasingly complex as you get older. Or perhaps this is better stated as, "the more you know, the less you know."






Successes


Graduated college




Manifested a job of the exact description I asked for




Ran my second half marathon and beat my previous time




Developed confidence in:




Social skills




Public speaking




Finances and money management




Physical and athletic capabilities




Created new friendships and connections with other people






Failures


Relapsed on bad habits I thought I had defeated




Gave up on several habit development attempts




Snoozing on alarm




Morning exercise




Reminders




Screen-time minimization




Allowed doubt and worry to stop me from doing simple things I wanted to do




Didn't read one book each month of the year




Forgot truths when suffering or struggling






Take a moment to reflect...what were your successes and failures in 2014? More important, what successes are you going to create in 2015 with your new experience?

2015 is going to be our best year yet. Let's give it our all to live the lives we most deeply desire.


~Ethan

I took a couple baby steps in my re-learning process that I wrote about last week. I can't report back on how well the process works because I'm still on step one. So, I'm going to write about getting from thought to action instead.

Understand...

Every day, my mind creates thousands of thoughts and ideas. According to the

Lab of Neuro Imaging

at the University of Southern California, the average person has 70,000 thoughts per day. But how many of thoughts develop into action?

In my experience, each one of these thoughts has a "karmic" feature, meaning that they come back around - they don't simply occur and go away. I think each thought, then, has a purpose of some sort. It is there for a reason, and my responsibility is to discover that reason.

For many of these thoughts, they occur because there is some experience that my heart is desiring to have. I can choose to ignore them OR I can choose to act on them.

FIGHT!


Sometimes, getting from thought to action is extremely simple and doesn't require any effort. However, we all get ideas but stop ourselves from acting on them, even when they are things we really want to do. Action takes us out of the experience of thoughts & ego and into the experience of life & nature. Here are some techniques I use to get out of my head and into life:

Move. Move your body. Go for a walk. Go for a run. Go dancing. Play sports. Do yoga. Get active.
Write. Keep a journal and take thoughts from out of your head on onto paper. Make to do lists to declutter your mind.
Get social. Be genuinely interested on other people and what they have to say. Strive for maximum authenticity and honesty in all interactions.
Face fear. Pursue the things that make your heart beat faster. Feel the jitters and nervousness, but do it anyway.
Powered by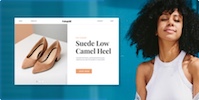 Create your own unique website with customizable templates.