Life isn't as simple as a train. But when you align your "train" of actions on the tracks of success, peace, or where ever you are heading, you are sure to reach the destination more quickly and smoothly than if the train is fumbling along on the grass or rocks.


One of my favorite bloggers,

Leo Babauta

, recently touched on a concept that is absolutely vital to understand for anyone trying to achieve something in life, so I'm feeling inspired to write about it as well. That is the concept of re-alignment.

A train has tracks, but the conductor needs to know when to stop, slow down, and switch to a different set of tracks. Now imagine your life is the train and you are the conductor. If you have no destination or forget where you are going, then you are burning fuel with no purpose. And once you do know your destination, you can't simply press a button and go on autopilot. You must monitor the train, maintain it, and slow down on parts of the track that require sharp turns, or else your whole life will go tumbling over and getting those repairs can take a very long time.

The reason millions of people set New Years resolutions each year is because they want to be better or they know there is room for improvement. Basically, they want to get somewhere in life where they currently are not. And the reason why 90% or more of those people give up by January 31st is that they don't re-align their train with the tracks. In other words, they don't take the time to re-adjust based on new information and experience, what is working and what isn't, and to slow down or speed up accordingly.

Few people of great success actually tell the whole story when describing how they achieved their goals. The leave out the part where they continually, relentlessly had to

re-

visit the goal,

re-

flect on where they are at in relation to it, and

re-

adjust to see if they still want what they originally envisioned.

This is the process of re-alignment. If you are re-aligning yourself, than you are moving along the tracks of life. That's because life is a continual process of opposing forces working to keep balance and homeostasis. The same laws of physics that allow a train to move along tracks are the exact same laws that allow you to move along if life.

What if you could do absolutely anything you wanted, right now? What would you do?

That sounds amazing. So why don't you do it?
- "Oh, because I have chores to do."
- "Oh, I just can't."
- "Oh, I don't have enough money."
- "Oh, because it's ridiculous."
- "Oh, people would think I'm crazy."

What if all of those reasons were actually excuses and manifestations of your fear of failure, your fear of success?

And, what if you just did it anyway? What is the worst thing that would happen?

At any given moment in time, I am choosing how I spend my time. Society and social conditioning has ingrained in my mind that "I have to work and make money" or "I have to be a good son/brother/husband" and therefore "I can't do that." So, when I could be powerfully changing the world, I am instead hanging around the house, because "I have to run errands" and "I have to wax the car."

I wonder, what would I do if I let go of expectations and fears and invested my time in what I believe deep down is most important and valuable?

What would you do?




Powered by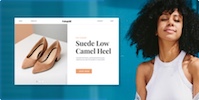 Create your own unique website with customizable templates.