So you want to be successful? Well then do as the successful do!

Wake up every morning with a mission in mind
Socialize, network, and collaborate with people every day
Stick to rituals/routines
Consistently learn new skills
Revise and update previously held beliefs based on new information
Adapt to new circumstances and changes with a positive attitude
Focus on possible solutions to the problem, rather than the problem itself
Create value for others; inspire others
Dream and visualize the best possible future
Exercise
Eat healthy
Take action
Laugh, have fun, and generally enjoy life
Express themselves freely; say what they think/feel
Lead first, follow second
Do what they are good at
Work hard
Sacrifice short term pleasures for long term pleasures

Many of these things seem obvious. But how often do you actually do them? What's one thing you can do today to become more successful?
~Ethan
------
Like this post? Please share on social media. Thank you!

Love is spontaneous, random, imperfect, and unexpected.
Love is effortless.
Love is connection.
Love is evolution. Love is growth and expansion.
Love is life in motion. Live is life in its pure/ultimate form.
Love is living in a emotional state of trust.
Love is living in a emotional state of freedom.
Love is living in a emotional state of fearlessness.
Love is knowing that everything is going to be OK.

Please take a few minutes out of your day today to consider what is truly important to you. Then give your time and attention to that.

​Realize that everything is going to be OK. Realize that literally nothing is more important than loving each other/ourselves.

Do not trust feelings of worry, doubt, and fear. Trust in feelings of hope, inspiration, and love.

It is imperative now more than ever that we trust and believe that life is good, there is hope for the future, and our lives matter.

If you are reading this, I have just one final thing to say:
I love you!
Powered by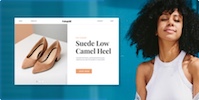 Create your own unique website with customizable templates.