"Action is the antidote to despair." -Joan Baez

I often say that positive thinking is important and affirm a strong conviction in the idea that "attitude is everything." There's no doubt that a person's mindset is significant, and to an underestimated degree. When we say to ourselves, "I can" versus "I can't" - that matters. Big time. But what do you, deep down, truly believe? You can?...or you can't?

Thoughts in and of themselves are USELESS. However, when followed by and meshed with action, it is then, and only then, that our thoughts become the powerful force which creates our reality, which is how we are perceived and what we receive in conjunction with how we perceive ourselves and what we end up giving to the world.

When I am anxious or depressed, thinking to myself, or being told, "everything's going to be okay" does absolutely nothing. In some cases, in actually makes me feel worse. Can you relate?

However, when I act in accordance with this thought, then I begin to believe it is true. Once I begin to believe it's true, it becomes my reality.

So for instance, if I am feeling anxious about a job interview I am about to have, it's usually because I'm not acting as if everything is okay. I tense my shoulders; I let my mind run amuck. Through self-awareness, I notice that I am doing these things and then change. I start loosening my shoulders and focusing my mind on my breath. Almost immediately, my anxiety level plummets. If I simply think to myself, "everything's going to be okay" nothing changes! In fact, it makes things worse by creating cognitive dissonance.

Remember, you are in control of your life!
~Ethan

Friendly "Warrior" suggests that there is some combat involved. Sticking to the metaphor, yes, indeed, there is a battle to be fought. A battle that has no end. It's the battle of life. To become the strongest version of ourselves. If we sat around and did nothing nothing would get accomplished. If we stuck to the same routines all day every day, nothing would change. We instead must fight for the betterment of ourselves, which in turn, leads to the betterment of the world.

Our natural tendencies are often not in line with what we know is best. We want to lounge around when there's chores to be done. We want to work really hard and make money so that we can retire at an early age and not have to work any longer. One of the greatest challenges facing us is the ability to exert control over ourselves. The control over our emotions, to be mindful and present, to sustain our hope and faith, and to do what we know is right. This battle has no end. Thus, we must be peaceful warriors, friendly warriors, cool, calm, collected warriors.




We must learn that there is no true enemy. The fight is not one of good versus evil, but the task of finding balance, which takes a cunning warrior with passion, strength, focus, and clear intention. We must constantly juggle our priorities, we must constantly re-evaluate our lives, we must constantly shift from states of hard work and pain to relaxation and pleasure. This is the unending battle, and we fight for what our hearts tell us is "right."
Powered by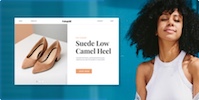 Create your own unique website with customizable templates.